Landscaping Services Company in Vail

Why Are We the Best into Doing Irrigation Services in Vail, CO?
Hassle-free relationship
There is neither any long-term contract nor any pile of paperwork with us. Also, you need not have to visit our office every time you want any job done. Just let us know what to do and when to begin. If we cannot impress you, no one can leave us anytime.
Zero waste of water
Do you know that even a small leak in your sprinkler system can waste gallons of water? Not only is it a waste of energy but also your money. That is why we have experts in installing the system and maintaining it properly. We have zero-tolerance to water wastage or any shoddy work.
Commitment
We are in for a penny, in for a pound firm. Once you hire us, the relationship becomes lifelong. Our integrity and honesty help us retain clients in Vail & Beaver Creek, CO. Not only do we have the right tools but also the right persons. Our teams take care of the entire process, from planning to designing and working on the system.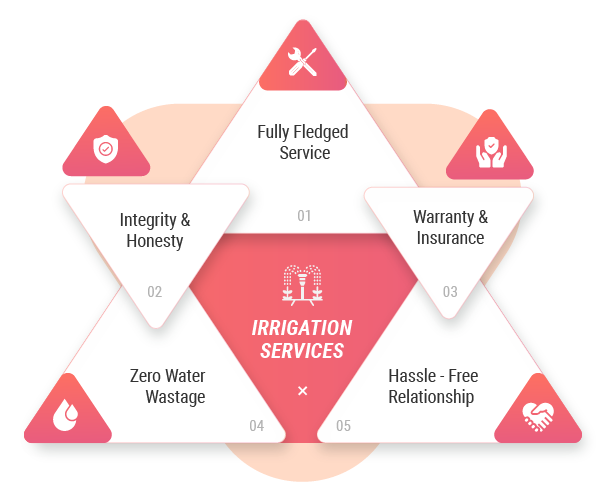 Warranty and insurance
We are confident in our services. Our reputation in Vail & Beaver Creek, CO, stands as testimony to our hard work. Still, all our installations come with a warranty. Our insurance protects you from having to pay for repairs if we cause any damage. Our ironclad insurance covers all your losses.
Get in touch with us to know why we are the #1 Irrigation services in Beaver Creek, Colorado.
Benefits of Irrigation Services
Retain soil nutrients
Adding more water will result in the loss of nutrients from the soil. Also, the soil tends to become compact and heavy, unsuitable for the growth of many plants. However, with automatic irrigation systems, there is no over-watering or under-watering. Only the required quantity of water gets distributed throughout the lawn. As a result, the soil quality remains intact.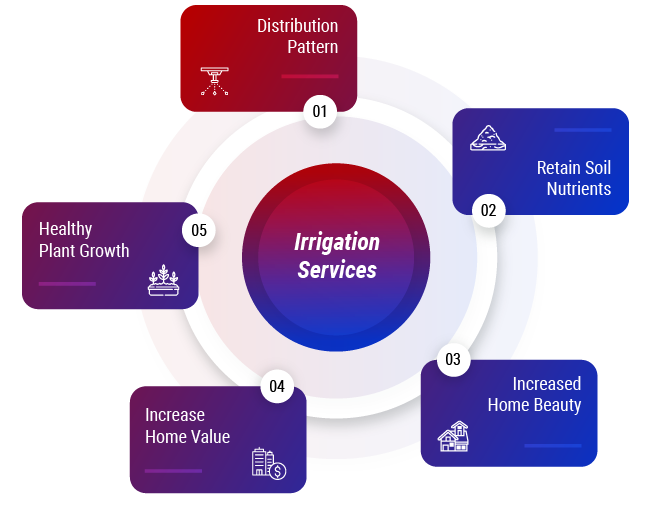 Increased beauty and value of your home
Who likes a lawn dominated by dirt, dead grass, bald spots, and weed? No one. The scorching heat of the sun can cause heavy damage if you are not careful. That is where an automatic irrigation system comes in handy. Set the watering schedule after considering the weather and your lawn's needs. Never will your lawn lose its attractiveness.
A look at the other benefits
An automatic sprinkler helps you maintain a lush green landscape at minimum cost. These sprinklers pave the way for plants' healthy growth in your garden—healthier the plants, more their capacity to absorb pollutants, and greenhouse gases. In short, you get access to fresh air. Also, a properly maintained lawn has a cooling effect on your house during summer.
Be in complete control
Even if you have a set of complex plants, you can care for them using the irrigation system. Apart from the quantity of water, you get to choose the distribution pattern. You get to determine which areas need sprinkling, dripping, and spraying. Thus, your vegetable patches and flower beds get the exact amount of water at the right time.
Get a FREE consultation about the Irrigation services and procedures we follow. Call our office in Vail, CO, today.