Landscaping Services Company in Eagle

How to Choose the Best Landscaping Services Company in Eagle, CO?
Check for company credentials
The company must have a valid license, all the necessary credentials, and affiliations. Having those credentials implies that they follow industry rules and regulations. It is always safe to hire such a company in Gypsum, CO. They stick to the best practices.
Price
You cannot sign up for a company that is way above your budget. However, do consider the market rate and services that you want. The size of your yard also plays a role in determining the price. The best company is the one that offers quality services at competitive prices.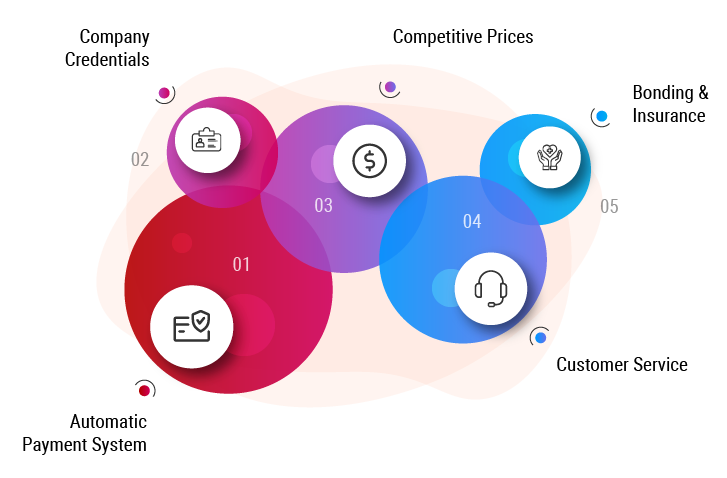 Flexibility
The company should be flexible in accepting any payment method. You certainly do not want to run to the ATM kiosk every time you avail yourself of its services. Some companies also offer an automatic payment system. This way, money gets deducted from your account, and you do not have to deal with the payment process.
Location
Though the world is a global village now, it is better to go with a proximity company. They take less time to arrive at your property. Also, the chances are high that you will get a great discount. It will also be easy for you to check their past work and references.
Customer service
You certainly do not want a company that is hardly available to answer your queries or attend to your calls. The company staff should be friendly and patient listeners. Also, check whether the staff takes responsibility for its mistakes. The company must maintain transparency in communication.
Bonding and insurance
The company should have the appropriate bond to carry out the landscaping work in Gypsum, CO. Otherwise, it is not worth your time. Also, there can be costly mistakes when the staff is at work. Make sure that it has an insurance cover.
Are you looking for a company to do Landscaping Services in Eagle? Then you are in the right place. Give us a call now!
Benefits of Doing Landscaping Services
Saves money
With the professionals at work, you get an attractive landscape at an optimum price. You need various tools to maintain a lawn. Hiring a professional is cheaper than buying all the implements. Apart from this, you do not have to pay to correct any mistakes that you might make while caring for the lawn yourself.
Great coolers
Landscape lowers the overall temperature of your property. Planting tall trees and plants gives you shade from the scorching heat. Apart from this, they radiate cooler temperatures. According to a study, a healthy green lawn reduces the attic temperature by around 40 degrees. As a result, your air conditioning needs a dip, and so do the electricity bills.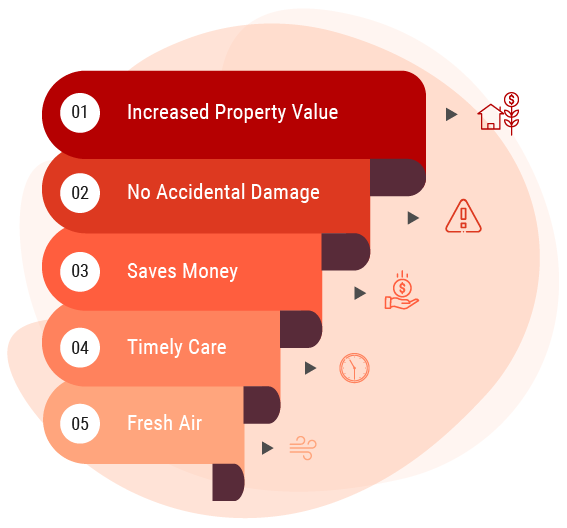 No accidental damage
If you do not have lawn care knowledge, you can end up over-watering or under-watering the plants. It can cause some serious damage. Please leave it to the experts. Having both experience and knowledge, they know how to meet the demands of specific lawns. Also, they minimize the chances of any hazard.
Timely care
Maintaining the lawn requires continuous care. You cannot ignore the trimming and mowing needs because you are busy. When you hire an expert, they make it a point to take care of your yard consistently. Apart from the weekly care, they are always present for any urgent need. Also, being experts, they are more efficient than you.
Increased property value
Your lawn looks the best when it is properly trimmed and watered. Having a beautiful landscape enhances the appeal of your house. Apart from this, a well-groomed landscape increases your property value by over 20 percent. It helps you get a better deal when you sell your house.
Cleanses the air
When you remain surrounded by trees, you get to inhale fresh air. A lush landscape cleanses the air of smoke particles, dust, and other pollutants. Studies have found that one big tree can provide oxygen for four people every day. Apart from this, it can cleanse the air of 26 pounds of carbon dioxide every day.
American Lawn Care & Irrigation is the top-rated Eagle County Landscaping Services in Eagle, CO. Speak with our flower specialist now!
Important Questions to Ask Before Hiring a Landscaping Company in Eagle, CO
What are the services they offer?
Not all landscaping companies provide all kinds of services. While some offer design and installation, others offer maintenance services. It is better to hire a company that takes care of everything. Check the replacement policies for dead plants and the materials they propose to use.
Does the company understand what you want?
If the landscaping company does not share your vision, you won't get what you desire. Make sure that the company staff in Gypsum, CO, pays attention to detail. Ask whether they are willing to provide you with a drawing of your outdoor area. It will help you understand whether you are on the same page.
What is the experience of the company? And Do they have a license?
You do not want to assign a novice with the task of maintaining your lawn. Check the experience of the company and its staff. Ask for their portfolio to determine their success rate. Also, ensure that the company has the license and other necessary qualifications.